CustomerInsightTM Customer Success Stories
What Our Clients Say
Founded in 2009 by Christian Caswell, CustomerInsightTM has rapidly become an industry leader in customer experience. We are better together. We are driven by our clients' success and value our long-standing client relationships.
Hear what some of our clients are saying.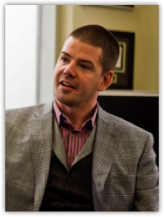 RYAN SCOTT,

Avalon Master Builder.
"Our commitment to customer satisfaction has led us down a path of ensuring that we survey our customers regularly so we know that we are serving our customers well and how we can be better at it.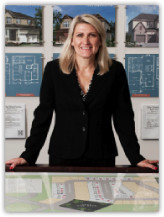 CARMEN FLEGUEL,

President, Holitzner Homes.
"The market is constantly changing and to help stay ahead of the curve, we use CustomerInsightTM to provide us with sound market, customer and industry research."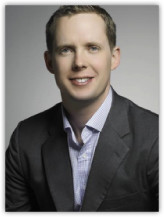 SCOTT HAMILTON,
Senior Manager, Marketing & Community
Relations Hopewell Residential Communities LP.
"Companies who don't take the time to understand their customers at a fundamental level do so at their own peril. Customer satisfaction depends on how well you listen to, engage in, and act on what you're being told, and CustomerInsightTM is a valuable link in doing just that."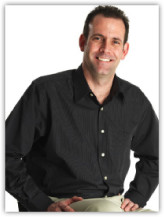 GLENN FEDOROSHYN,

President, Baywest Homes Ltd.
"Baywest is an employee owned home-building company, which means our team feeds off an energy and commitment to offering a personalized level of customer service. We strive to make clients happy, we want to make them homeowners for life, and CustomerInsightTM offers us a real-time report card of what we are doing well and where we need to improve. It's a constantly evolving industry and our success depends on understanding the best strategies to deliver the highest level of service."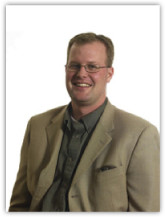 JONAS NEIDERT,

President, Avalon Central Alberta.
"At Avalon Central Alberta we always strive to do the right thing and surveying our customers at various steps along the way and after possession helps us do that."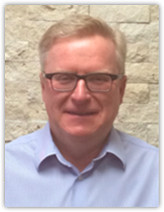 BiLL Bobyk,

Vice President, Sterling Homes.
"Christian and his Team have provided a collaborative, hands on approach in developing a user friendly survey system for our Homeowners. These surveys provide valuable information for Sterling to be better at delivering the level of quality, design and service that our Home Owners deserve."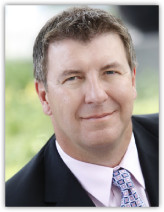 Joe Connelly,
Executive Director, PHBI.
CustomerInsightTM has been our strategic partner in this endeavour since 2012. On behalf of PHBI, they conduct two surveys for every home buyer that results in a wealth of valuable market information and specific opportunities for improvement for both the industry and for specific builders. It is our experience that CustomerInsightTM has provided only quality information and operates with the highest standards of excellence and business acumen.
On a personal level, we have found Christian to be ethical, professional and very intuitive – all qualities that are critical to a quality research partner. He is open to new ideas and quite willing to "change gears" at a moment's notice. We, in fact, were so impressed, we asked him to facilitate our Customer Service Professional Course. The feedback from students has indicated time and again, he is one our strongest facilitators and the reviews have been nothing short of brilliant.
We, at PHBI, would recommend him and his organization, without hesitation and would welcome further discussion should you require it. Please feel free to contact us at the email provided below.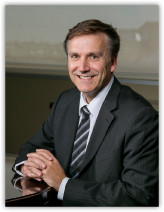 John Kozole
"With 40 years of experience, The Alberta New Home Warranty Program (the Program) is broadly regarded as Alberta's premier new home warranty provider. Founded in 1974, we continue to provide exceptional home warranty protections and equip our Builder Members with the resources they need to build quality homes.
After a thorough review of our previous survey program and feedback from our Builder Members, the Program collaborated together with the Professional Home Builders Institute (PHBI) and CustomerInsightTM on a new survey program beginning in March 2013. The New Home and Builder Review is a shorter and more concise survey, focused solely on the warranty experience (for risk mitigation) and customer service performance (for awards and benchmarking). The survey provides the Program and our Builder Members with valuable insights to better understand the customer feedback, and changing industry trends.
Our experience with CustomerInsightTM has proven the right decision was made to utilize the New Home and Builder Review. Ability to be flexible, delivering on promises, ethical approach to business, quick response time, a thorough understanding of our Builder Member needs and exceptional understanding of the building industry and value of customer insights is how we would characterize CustomerInsightTM.
The Program highly recommends CustomerInsightTM and welcomes further discussion as it relates to their services."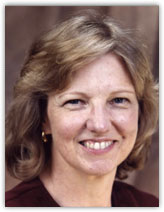 Carol Smith
I endorse Christian Caswell and CustomerInsightTM with great pleasure. Their commitment to their work is clear and effective; I've found every staff member I've worked with at CustomerInsightTM to be equally passionate about the mission and their methods.
I have many builder clients using their survey system and in each case they have benefited from the information. They are flexible yet consistent and their approach is the exactly the right combination. Builders need comparative data and yet must also have the opportunity to gather data about details specific to their company.
Regular review of the statistical and editorial reporting tools has had significant impact on performance and real progress toward higher levels of customer loyalty has been made as a result.
These practical details, while vitally important, are not the biggest reason I support and promote CustomerInsightTM. The integrity of their company, stringent process and procedures holds that spot. I am always confident that the feedback my clients receive is genuine and has not been "adjusted" as a reward for high fees being paid.
It is a pleasure to work with CustomerInsightTM's team of professionals. I look forward to many more opportunities to do so in the future.
Thanks for all you do,
Carol Smith