CustomerInsightTM CustomerConnect
In the future, customers will want to connect like this
Homeowner portal connecting you with your customer like never before
Build process notifications and event reminders
Home buyer responsibilities schedule
Service tickets, work order and change order management
Access materials, contractors, model numbers, training videos
Warranty information, maintenance reminders and manuals
Integrated into your sales, scheduling or other software programs
Empowered staff to provide exceptional customer experiences
Educate buyers
The Always Connected New Homebuyer
How CustomerConnect will transform
the future of home building
CustomerInsightTM studies and identifies home buyer attitudes and experiences throughout the build process while utilizing emerging mobile technologies set to transform each stage of homebuilding.
Today's customers want access to information and to stay connected.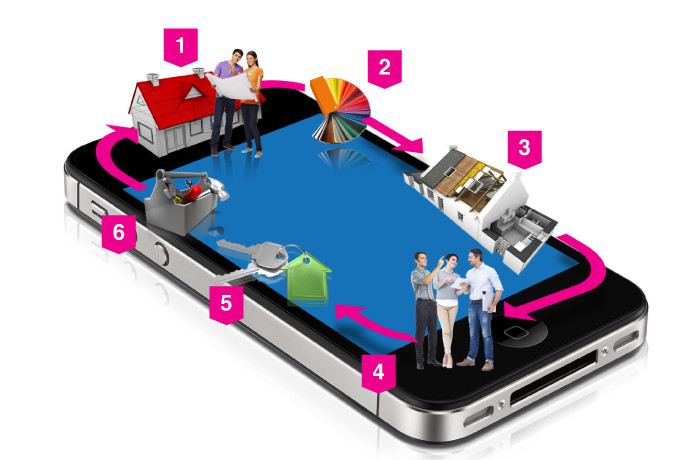 Importance of each step:During the building process how important
are the 6 steps for your overall
homebuilding experience?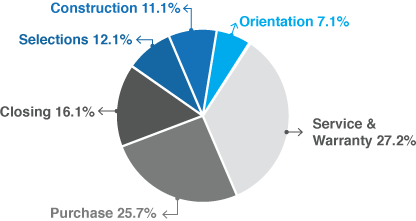 83.4%
Estimated number of subscribers to wireless services in North America

Purchase Experience
The most important stage of the process for setting expectations. Customers are committed, looking for information, and easy ways to keep them informed and educated of milestones and activities.
Selections Experience
A unique opportunity for builders to provide enhanced services with the increase in connectivity throughout the process.
Construction Experience
Buyers are increasingly using mobile to explore, connect and share experiences.
Orientation Experience
Social media provides an immediate outlet for feedback from customers to share the celebration of their new home.
Closing Experience
New, innovative ways to stay connected with your customers about next steps.
Service & Warranty Experience
Equally as important as selling the home is follow-through. Homeowners can create service request, inquiries, view status and access care-use and warranty of their home, anywhere, anytime.